---
| Feature | Safe2day | Safety Association | Consultant |
| --- | --- | --- | --- |
| Cost | $ | $ + time | $$$ - $$$$ |
| Time Investment | Days | Months | Weeks |
| Safety Program Built For Your Business | Yes | No | Yes |
| Ongoing Support & Coaching | Yes | No | No |
| Safety System Software | Yes | No | No |
| Training Required by Legislation | Yes | Some | No |
| Group Programs & Savings | Yes | No | Maybe | Quick Compliance
Our industry-specific programs and software allow you to implement an effective safety system in under a week - not months like other options available.

Stay current - we add new material and updates every month. WCB Rebates
During our onboarding program we review every client's WCB rating to let you know how much you can save + how to get there.

See how our PRO and EXPERT programs can help you get COR certified and WCB rebates this year: Access From Any Device
Manage programs from your phone, tablet or PC. Complete training, submit forms or review documents. However and wherever works best for you.

Take a tour through our custom MySafe2day Software to see how easy safety can be

"Working with Larry and Ryan made the overwhelming task of achieving company wide health and safety compliance a very manageable and rewarding experience. Guidance from safety experts made our minutes count where they were needed most while setting up the company Health and Safety program to align with Alberta industry best practices. We went from having nothing formally set up and every department doing something a little different to the entire company being on the same page in a matter of months. Due diligence has never been easier."
Kerry Watkins
Superintendent @ Calgary Golf and Country Club
"Safe2day has removed the hassle of creating OHS compliant procedures and policies by providing a personalized safety plan for our business. Our experience working with their program and team has been smooth and versatile to our needs. Their software is easy to use and Ryan is very quick to respond to any questions or concerns we have regarding the safety of our team."
Gurdeep Dhaliwal
General Manager @ Modern Autobody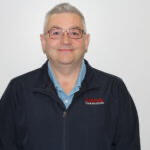 "Ryan and his team have been a huge help in setting up and maintaining our safety programs, documents and training. Our culture is coming along quickly, safety has become second nature and in the forefront for all staff."
David Brooks
Fixed Operations Manager @ Grove RV
Some of Our Valued Clients
(you'll be in great company)
Pricing
All packages are FLAT FEE by location, NO per-user charges
and require a one-time $499 onboarding fee
(covers program assessment, user training & custom document package)
Best for smaller locations with a DIY approach. Get required documents, monthly updates, access to our basic software and professional support. And if you decide you'd like to upgrade later, we will credit the amount towards Pro or Expert.
Base
$99/mo
($1188 billed annually)
Branded Manual & Forms

New Materials Each Month

Secure Document Storage

Expert Support via Chat or Email

Offline Training Template
Our Most Popular Option
Best for busy locations that want to ensure the easiest route to staying safe, legal, and efficient. Save your valuable time with automated software & professional support.
**SAVE with annual billing $2739
Pro
$249/mo
**free month with Annual Billing
Branded Manual & Forms

New Materials Each Month

Secure Document Storage

Expert Support by Chat, Email
PLUS:
Safety Automated: Forms, Documents and Training From Any Device

Quarterly Video Program Review

$100 in Online Training Credits
For locations that have achieved or are working towards COR and WCB rebates (or just want the best, simply the best). Custom software tools and Quarterly guidance & meeting assists from a dedicated safety pro.
**SAVE with annual billing $4939
Expert
$449/mo
**free month with Annual Billing
Branded Manual & Forms

New Materials Each Month

Secure Document Storage

Expert Support by Chat, Email or Video Call

Safety Automated: Forms, Documents and Training From Any Device

Quarterly Video Program Review
PLUS:
Custom Automated Forms & Training

Quarterly Visit (via Zoom) By a Safe2day Pro: Complete Safety Meetings, Training and More

$200/year in Online Training Credits
Multiple Location Programs
We have specific features developed just for organizations with multiple locations. See how our programs have helped Go Auto, Yachimec Auto Group and the INNHotels Group to quickly and affordably implement effective safety programs.
We Believe It's Time To Do Safety Differently
Time to build programs for industries that don't need big, complicated or repurposed programs.
We believe in saving our clients time and money while engaging all employees in the process of building a solid, safe foundation for their workplace.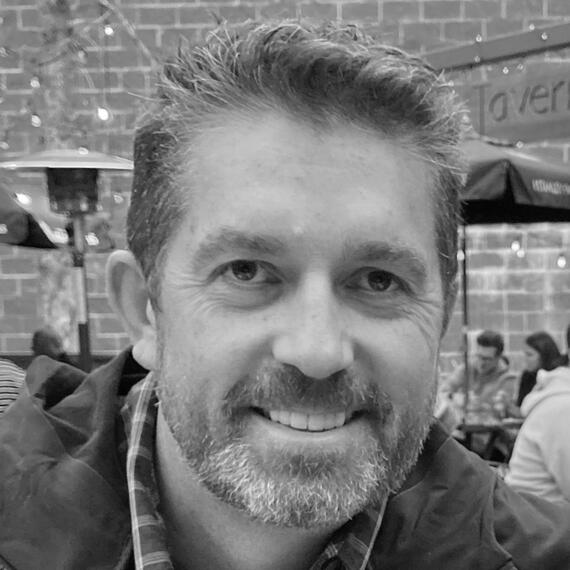 Ryan Hurlbut, CRSP
President
Ryan has over 20 years experience in creating safety programs, software and training in Alberta.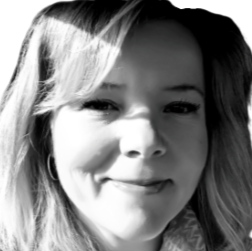 Wanda Miller
Manager - Training & Operations
Wanda brings over 20 years of experience in business management and processes.

Larry Hurlbut
Senior Safety Consultant
Larry boasts nearly 50 years in safety. He's run programs big and small (and pretty much seen it all)
© 2021 Safe2day Inc. All rights reserved
We just need a little information to create your account, you can add it using the button below:
In the meantime, if you have any questions you can email us at info@safe2day.ca
The term of this Agreement (the "Term") will begin on the date of this Agreement and will remain in full force and effect indefinitely until terminated as provided in this Agreement.

In the event that either Party wishes to terminate this Agreement, that Party will be required to provide 90 days' written notice to the other Party.

This Agreement may be terminated at any time by mutual agreement of the Parties.

Except as otherwise provided in this Agreement, the obligations of Safe2day will end upon the termination of this Agreement.

Confidential information (the "Confidential Information") refers to any data or information relating to the business of the Client which would reasonably be considered to be proprietary to the Client including, but not limited to, accounting records, business processes, and client records and that is not generally known in the industry of the Client and where the release of that Confidential Information could reasonably be expected to cause harm to the Client.

Safe2day agrees that they will not disclose, divulge, reveal, report or use, for any purpose, any confidential information which Safe2day has obtained, except as authorized by the Client or as required by law. The obligations of confidentiality will apply during the term of this Agreement and will survive indefinitely upon termination of this Agreement.

All written and oral information and material disclosed or provided by the Client to Safe2day under this Agreement is Confidential Information regardless of whether it was provided before or after the date of this Agreement or how it was provided to the Contractor.

All intellectual property and related material, including any trade secrets, moral rights, goodwill, relevant registrations or applications for registration, and rights in any patent, copyright, trademark, trade dress, industrial design and trade name (the "Intellectual Property") that is developed or produced under this Agreement, will be the sole property of the Contractor. The use of the Intellectual Property by the Contractor will not be restricted in any manner. All property and completed documentation bearing the logo or likeness of the client are property of the client.
Social Media Accounts are under construction, check back soon